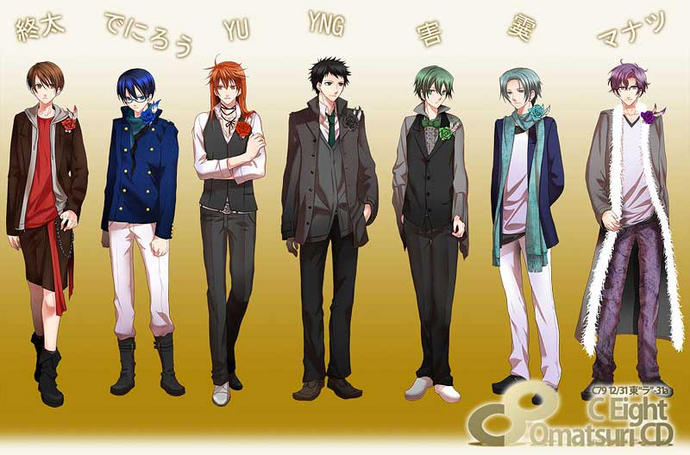 From left to right: Owata, Denirow, YU, YNG, Mizore, Gai and Manatsu (Members who did not appear: Gantou, Nigai Hito)
CEO Project is a doujin circle which was managed and presented by SUGA in late of 2010 with these members: Owata, Denirow, YU, YNG, Mizore, Gai, Manatsu, Gantou and Nigai Hito. CEO Project released their first CD "C8ight Omatsuri" in Comiket 79.
After that, SUGA kept running the circle with 2 core members: Owata and Mizore, but changed the name of the circle into C-style.
Discography
Edit
Ad blocker interference detected!
Wikia is a free-to-use site that makes money from advertising. We have a modified experience for viewers using ad blockers

Wikia is not accessible if you've made further modifications. Remove the custom ad blocker rule(s) and the page will load as expected.