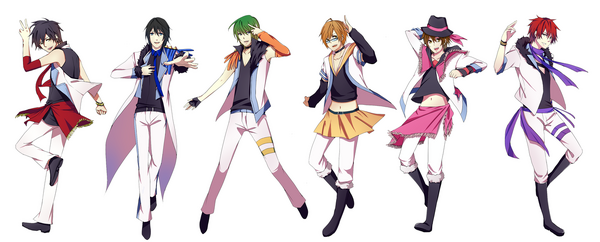 From left to right: AndoryuNii, Nipah, AmaitoFuu, Apol, Igx, Caspy
Evening Musuko is a YouTube chorus group with a host club concept. They released four videos, two of which were songs and two of which addressed their fans. Their host club is now "closed".
Members without a page on this wiki: Igx, Caspy
List of Songs
Edit
Pages in category "Evening Musuko"
Media in category "Category:Evening Musuko"
Ad blocker interference detected!
Wikia is a free-to-use site that makes money from advertising. We have a modified experience for viewers using ad blockers

Wikia is not accessible if you've made further modifications. Remove the custom ad blocker rule(s) and the page will load as expected.