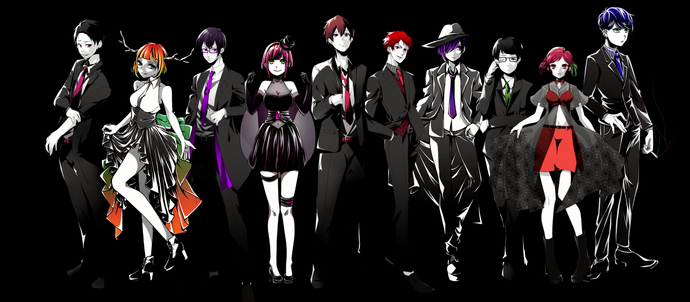 From left to right: Ruta, BANVI, Amatou, Rika, FM-kun, Aramaki, Ruokun, Childon, Ché:ria, and No.85. Illust. by Taizoo (たいぞう_, Benichiru (べにちる), Umiyori (海依), and Shinomiya Shizuri (シノミヤシヅリ).
F.i.l.M is the doujin circle leading by FM-kun. They held a liveshow on October 30, 2016 and also released their album on that day.
Members are: FM-kun, Amatou, Aramaki, BANVI, Ché:ria, Childon, No.85, Rika, Ruokun, and Ruta.
Discography
Edit
Ad blocker interference detected!
Wikia is a free-to-use site that makes money from advertising. We have a modified experience for viewers using ad blockers

Wikia is not accessible if you've made further modifications. Remove the custom ad blocker rule(s) and the page will load as expected.