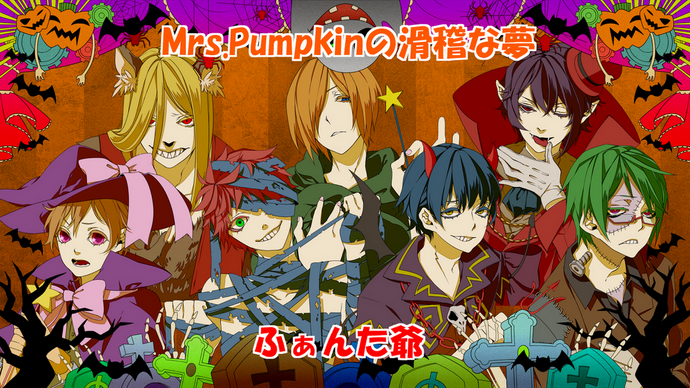 Fantajii as seen in their collab cover of "Mrs. Pumpkin no Kokkei na Yume"

Illust. by ako
From left to right: HAL, Funi (Imouto), Stungun, Che*L, Galyu, S!N and Shouta.
Fantajii (ふぁんた爺) is an utaite group with 7 members: HAL, S!N, Funi (Imouto), Che*L, Galyu, Shouta and Stungun. Their covers often include humorous dialogues.
S!N is known as the leader of the group.
List of Songs
Edit
Discography
Edit
Ad blocker interference detected!
Wikia is a free-to-use site that makes money from advertising. We have a modified experience for viewers using ad blockers

Wikia is not accessible if you've made further modifications. Remove the custom ad blocker rule(s) and the page will load as expected.