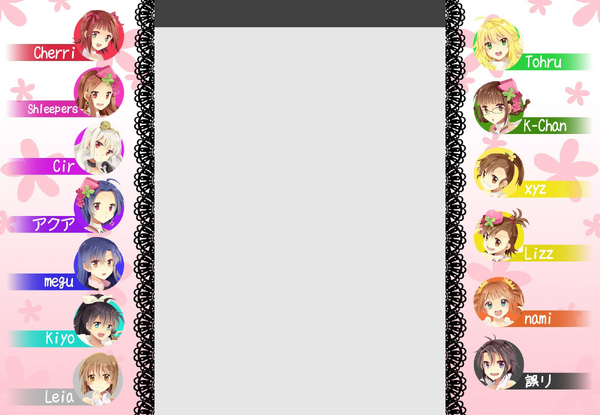 IDOLPro is an iDOLM@STER-based YouTube singing group hosted by Cherri and Aqua.
Their purpose is to sing as themselves instead of imitating the idols and to create a new Idolm@ster, and to become known as THE Idolm@ster singing group.[1]
Members without a page on this Wiki: Cherri, megu, Leia (YT), shleepers, Mari, Xyzddaeneo, Tohru, KIYO
List of Songs
Edit
References
Edit
Pages in category "IDOLPro"
Media in category "Category:IDOLPro"
Ad blocker interference detected!
Wikia is a free-to-use site that makes money from advertising. We have a modified experience for viewers using ad blockers

Wikia is not accessible if you've made further modifications. Remove the custom ad blocker rule(s) and the page will load as expected.