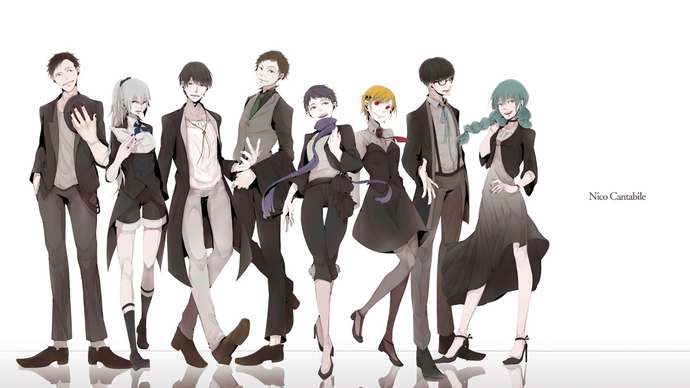 From left to right: shack, Kagenui Hana, Kanade, Jiro, Tagoto, Yumeko, Umataro, and Suya. Illust. by Kotobuki Suama (寿すあま)

Nico Cantabile is the group of utaite performing live with the same name together. The cast includes: Jiro, Kagenui Hana, Utamaro, Tagoto, Kanade, Yumeko, shack, and Suya.
List of Covered Song
Edit
"Smiling" -Nico Cantabile ver.- (2016.02.16)
"MUGIC" (2016.11.04)
Pages in category "Nico Cantabile"
Ad blocker interference detected!
Wikia is a free-to-use site that makes money from advertising. We have a modified experience for viewers using ad blockers

Wikia is not accessible if you've made further modifications. Remove the custom ad blocker rule(s) and the page will load as expected.