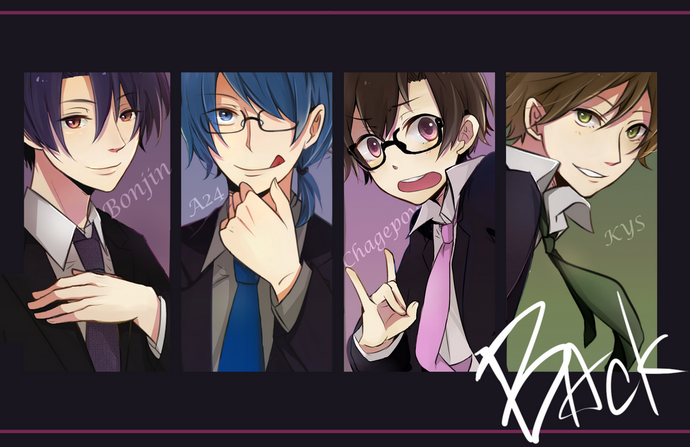 Illust. by Sakuma (佐久間)
Team BACK (チームBACK) is an utaite group of 4 utaite: Bonjin, A24, Chage, and KYS. They started in 2015 with some TRPG game videos and live broadcasts, and then covered song in 2016 with their first album "to the Future".
List of Covered Songs
Edit
"Shoutër" (2016.03.23)
Discography
Edit
Pages in category "Team BACK"
Ad blocker interference detected!
Wikia is a free-to-use site that makes money from advertising. We have a modified experience for viewers using ad blockers

Wikia is not accessible if you've made further modifications. Remove the custom ad blocker rule(s) and the page will load as expected.