This page is about the Hatsune Miku's Japanese song "Hide and Seek", not to be confused with the SeeU's Korean song "Sumbakkogjil" (Hide and Seek), or the buzzG's song "Kakurenbo" (Hide and Seek).
Song covers

>

Song choruses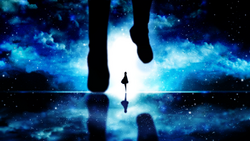 Song title
Hide and Seek
(ハイドアンド・シーク)
Hatsune Miku

 | 

Producer(s)
Music, Lyrics: 19 -iku-
Illustration: Harada Miyuki
Male Covers
Edit
Female Covers
Edit
YT

|

NND

YT

|

NND

YT

|

NND

YT

|

NND

YT

|

NND

Hanatan
Other Covers
Edit
Ad blocker interference detected!
Wikia is a free-to-use site that makes money from advertising. We have a modified experience for viewers using ad blockers

Wikia is not accessible if you've made further modifications. Remove the custom ad blocker rule(s) and the page will load as expected.