Song covers

>

Song choruses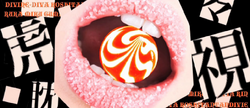 Song title
Koshitantan
(虎視眈々)
(Waiting for a Chance to Pounce)

 | 
Producer(s)
Music & Lyrics - Umetora
Photography - NatUlrich
The song contains explicit lyrics and themes; it may be inappropriate for younger audiences.
Male Covers
Edit
Female Covers
Edit
YT

|

NND
TmBox
TmBox
TmBox
TmBox
Ayaponzu* x Ikasan x Hiiragi Yuka x Sana x Au
Riseha
-Short ver.-
Himeringo
-Short ver.-
Himeringo
-Short ver.-
Eco
-Short ver.-
Other Covers
Edit
Ad blocker interference detected!
Wikia is a free-to-use site that makes money from advertising. We have a modified experience for viewers using ad blockers

Wikia is not accessible if you've made further modifications. Remove the custom ad blocker rule(s) and the page will load as expected.