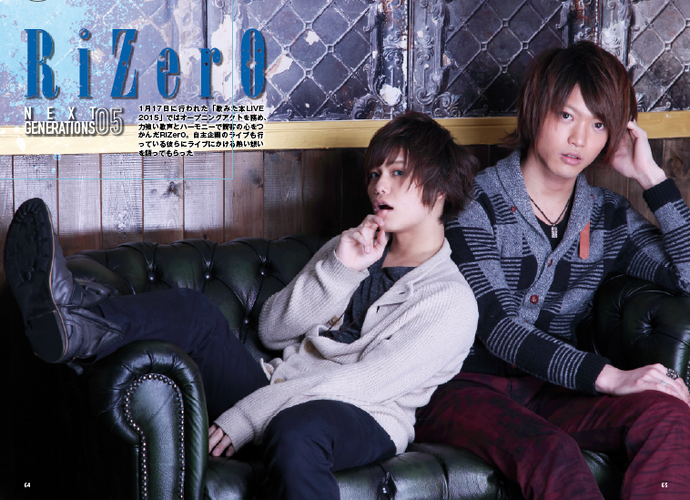 Zero (right) and Rio (left) as seen in the magazine Utattemita no Hon Special Issue - NEXT GENERATIONS
RiZer0 is a duet unit between Rio and Zero. They sing in many types of music but most of their covers are piano arranges.
As of summer 2016, RiZer0 had 2 lives together.
List of Covered Songs
Edit
Discography
Edit
Ad blocker interference detected!
Wikia is a free-to-use site that makes money from advertising. We have a modified experience for viewers using ad blockers

Wikia is not accessible if you've made further modifications. Remove the custom ad blocker rule(s) and the page will load as expected.