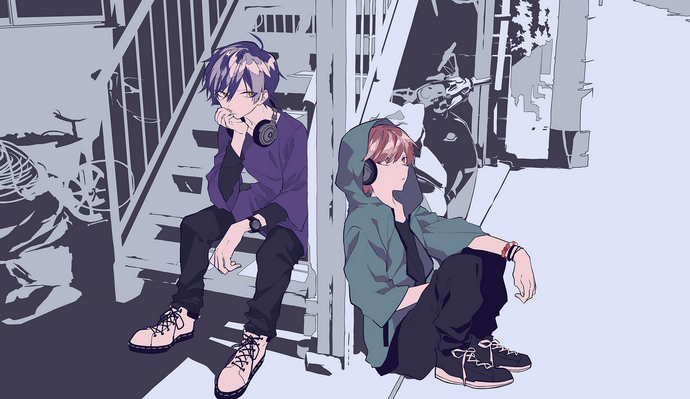 Shakemii (right) and Stungun (left). Illust. by KEI
ShSt is the short name of the duet unit between 2 fellow utaite Shakemii and Stungun. They started collaborating in 2012 and released their major debut album in November 2016, under EXIT TUNES label.
List of Covered Songs
Edit
Discography
Edit
Ad blocker interference detected!
Wikia is a free-to-use site that makes money from advertising. We have a modified experience for viewers using ad blockers

Wikia is not accessible if you've made further modifications. Remove the custom ad blocker rule(s) and the page will load as expected.