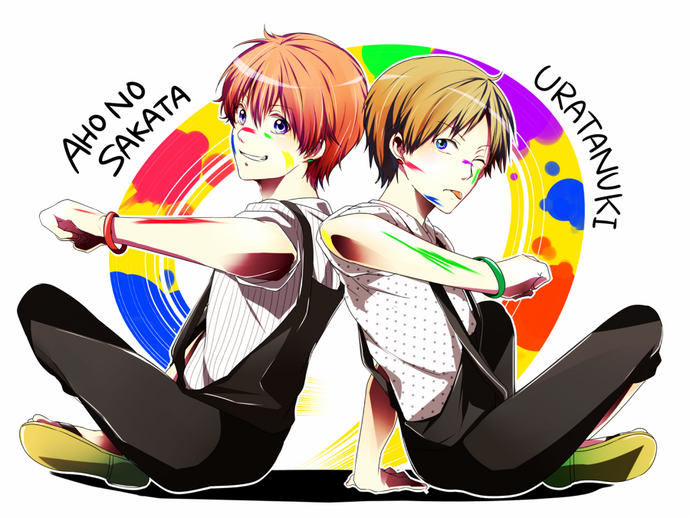 Urata (right) and Aho no Sakata (left). (Illust. by Mizuki (水希))
Urasaka (うらさか) is the duet unit between Urata and Aho no Sakata. Even though they have been collaborating since 2011, their duet unit (named "Urasaka") only became official in Summer 2015, with the release of their first album "Urasaka Biyori.".
List of Covered Songs
Edit
Collaboration Projects
Edit
Phantasm Hero (Release on December 31, 2015)
Discography
Edit
UraSaka as seen in "Continue"

Illust. by
Tsukimori Fuyuka (月森フユカ)
Ad blocker interference detected!
Wikia is a free-to-use site that makes money from advertising. We have a modified experience for viewers using ad blockers

Wikia is not accessible if you've made further modifications. Remove the custom ad blocker rule(s) and the page will load as expected.